I still remember listening to Dani California from the album Stadium Arcadium at considerably high volume driving to my Zürich office at Klangwerk during spring 2006, two weeks before the album's official release on May 9.  It became the second song in history (after R.E.M.'s 1994 hit What's the Frequency, Kenneth?) to debut at number 1 on the Billboard Modern Rock chart, where it spent fourteen straight weeks topping the chart. The single also charted at number 1 on the Mainstream Rock charts.
I also still remember how fans complained that the Red Hot Chili Peppers had deviated from their original style and became too main stream. It was obviously a different style, but they always stayed true to their roots and I loved the new album. John Frusciante's one-minute guitar solo at the end of Dani California is an adaption of Jimi Hendrix' intro to Purple Haze, with the effects kept very close to the original.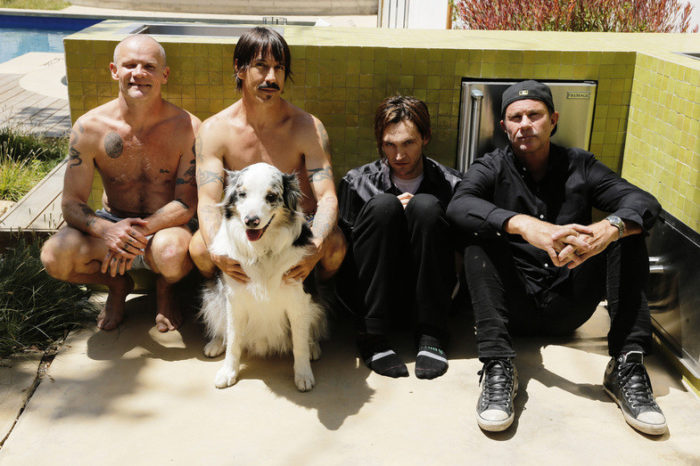 The music video was directed by Tony Kaye, director of American History X, the video is a quasi-chronology of the evolution of rock music. The band performs the song on a stage, but in a variety of outfits representing important figures and movements in the history of rock, with band members having transformed to famous musicians (in some countries you might need a VPN to watch the official video below).
Today, it's again two weeks before the official release of a new album on June 17, 2016: The Getaway. Yesterday night I listened to the official audio of The Getaway and Dark Necessities on the band's YouTube channel for the first time, the latter of which I like most.
According to an interview with lead singer Anthony Kiedis the little girl and the three animals on the cover picture above represent the four band members, Anthony being the crow.