Vor einigen Monaten habe ich mich mir einen Teil von The 4 Hour Body zu Gemüte geführt, muss aber zugeben, dass es mir etwas zu detailliert und langatmig war. Wenn man im Netz nach gesunder Ernährung oder Fettverbrennung sucht, bekommt man eine Unzahl von Empfehlungen serviert, die einen entweder auch "überfordern" oder skeptisch machen, vor allem wenn jemand dann noch ein fragwürdiges E-Book verkaufen möchte mit unerträglich suggestivem Gelaber.
Über den The Grind Podcast von Lars Müller, der sich viel mit unternehmerischen Themen befasst, bin ich dann lustigerweise ohne direkt danach zu suchen auf die aktuelle Folge 48 gestossen, welche den marktschreierischen, Klicks und Zuhörer erbettelnden Titel "Wie du zur ultimativen Fettverbrennungsmaschine wirst" trägt. Aber nicht abschrecken lassen, der Inhalt ist erste Sahne.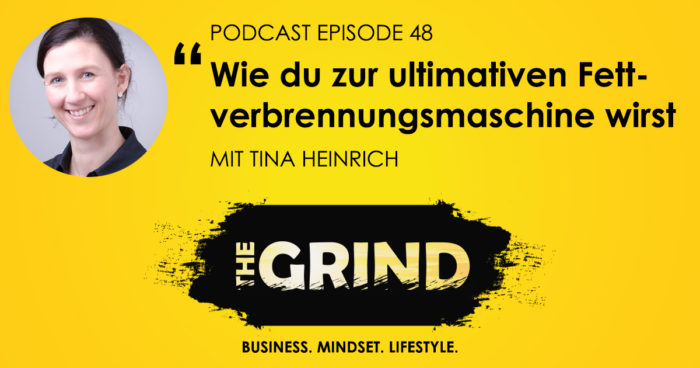 Lars unterhält sich mit der Sportwissenschaftlerin Tina Heinrich von Aeroscan, einem innovativen, wissenschaftlich anerkannter Atemgastest, der die Basis für individuelle und effiziente Bewegungs- und Trainingspläne liefert. Das Verfahren ist offenbar der seit über hundert Jahren anerkannte Goldstandard der Sportmedizin, die Spiroergometrie.
Obwohl es zwischendurch auch medizinische Fachbegriffe hagelt, kann man die Inhalte auch als Laie gut verstehen. Mich hat der Podcast jedenfalls überzeugt, nach Freiburg zu fahren und einen Aeroscan durchzuführen, um mehr über meinen Körper zu erfahren und wie ich mit minimalem Aufwand den grössten Effekt erziele. In der Gefahr dass es evtl. mehr als 7 Minuten täglich Sport benötigt, um sichtbare Ergebnisse zu erhalten.
(Beitragsbild von Pexels)