Last year in October 300 people including myself enjoyed an amazing talk by Andreas M. Antonopoulos at the Bitcoin Meetup Switzerland at Glockenhof in Zürich.
Now I understand why 300 came to hear #blockchain author and philosopher @aantonop speak about freedom of speach and finances #bitcoin pic.twitter.com/oCfEzPzlra

— Nick Weisser (@nickweisser) October 26, 2016
Before his main talk he publicly announced Mastering Ethereum, a book for blockchain developers (75% about smart contracts) co-authored by Ethereum co-founder Gavin Woods.
The print edition is supposed to be released in February 2018. You can also check out the current state of the book on Github. On the cover of the book will be bees, an analogy for a decentralized "organism".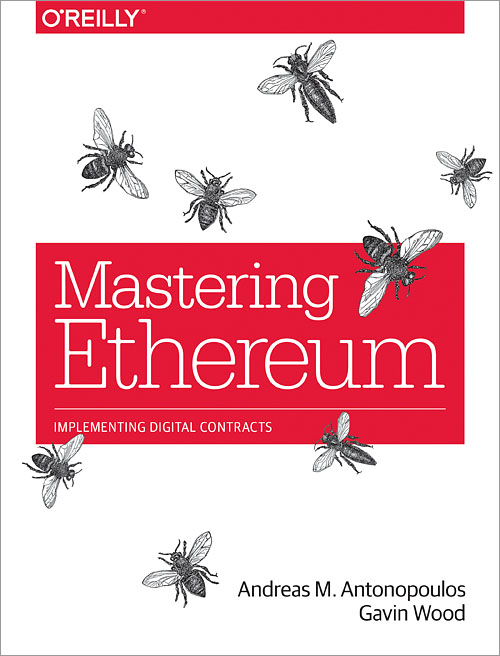 Mastering Bitcoin (Github, O'Reilly) had ants on the cover. It was the first time O'Reilly put insects on a cover. The purpose of ants was the simple idea of a superorganism that has emergent intelligence from the collaboration of very simple nodes.
On his YouTube Andreas just published an interview by Stephan Nilsson, founder of Norway Bitcoin and Blockchain Association which took place at the Kasbah Hub on April 27, 2017 in Oslo, Norway. Here's my favorite quote from the interview and after that the video itself.
The really interesting applications, those that are truly disruptive, truly out of the norm of what we do today on the Internet, that if you try to present them to an investor or regulator or a government agent they're horrified, that's a good test. If what you're trying to do horrifies investors that's probably about just disruptive enough to be a meaningful application. And if there's smiles all around in a conservative board of investors – guess what – it's not disruptive.
Questions and Topics